Binance is the #1 cryptocurrency exchange in the world.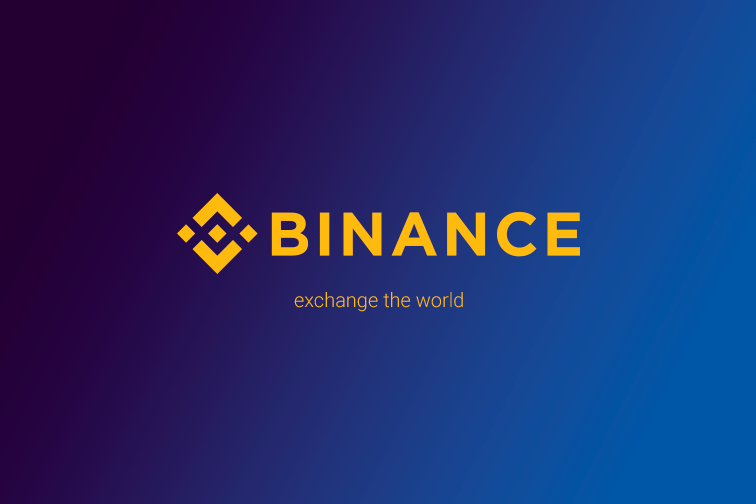 A cryptocurrency exchange is a platform that links together traders and the market. This is where traders can make transactions and trade. Traders choose crypto exchanges according to their preferences since each platform has its own advantages, disadvantages, and operating conditions. In general, cryptocurrency exchanges differ by the following criteria:
The total number of currency pairs;
Commission rate;
Safety level;
Convenience and rate of adding and withdrawing funds.
In recent years, the cryptocurrency market has grown exponentially. Every week a new crypto exchange emerges, and now there are about 400 active exchanges on the web. But, of course, only the strongest contenders prevail and fight for their place in the sun.
Binance is the fastest-growing crypto exchange out there. It managed to take a leading position only 6 months after its foundation, and now it ranks 3rd among all cryptocurrency exchanges in terms of daily traded value. As of February 1st 2019, it ranks first in all rating lists by a number of criteria (according to research by cryptonisation.ru and coinmarketcap.com):
Daily traded value;
Commission rate;
As a beginner-friendly platform.
A survey among crypto traders showed that in 2019, Binance was the #1 exchange in the world. The closest competitors weren't even close.
As you can see, today Binance takes a leading position in cryptocurrency exchange rankings. But how exactly was it able to achieve success?
At the start-up stage, Binance managers decided to fund the company using Initial Coin Offering (ICO). A low commission rate compared to competitors has also played its role. This has attracted many traders and investors. When they started using the platform, they noted the high performance rate of the exchange's CMS. It all came together, and the project was "doomed" to success.
The crypto exchange community gladly accepted a new strong player, and over 20 thousand users had registered on the site during the first few days.
As of January 2019, the Binance crypto exchange went #1 in the world in terms of daily traded exchange!
Key info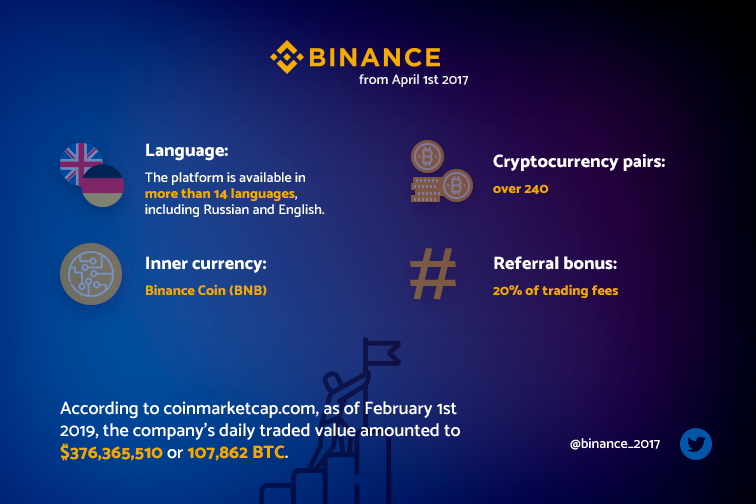 How did Binance enter the market?
Binance exchange first entered the cryptocurrency market in 2017. It was founded in Switzerland. The founder is Shanghai Beiji Technology Corporation, led by the most experienced CEO Changpeng Zhao. He is the co-founder and CTO of OKCoin, and previously he led the development department at Blockchain.
The team consists of top experts with impressive experience in the cryptocurrency sphere. They're advanced specialists in their field, and many of them have previously worked on Wall Street. For instance, one of the team members is Yi He, a leading financial expert and an influential figure in the Chinese online economy. The company is attractive for sponsors and investors, which ensures the rapid development of the platform. The head office of the company is located in Shanghai.
Once the ICO has been launched, over 20 thousand users had joined the company during the first few days. In 9 months, the platform had over 3 million registered traders, and today over 6 million people use it to trade cryptocurrency. In January 2019, a record number was reached: 250,000 people had registered on the exchange over the course of 1 hour.
In 2018, the platform had to close the registration of new users for a short time since the technical capabilities of the service couldn't catch up with such an increase in the user base and traffic. But soon the situation was resolved, and today anyone can become a part of the community.
The platform processes more than 1,400,000 transactions per second. It also gained wide popularity among Russian-speaking cryptotraders due to the fact that it supports Russian.
The company got its name from a combination of two words: "binary", meaning "double", and "finance". At first, the platform supported 6 languages, then 8, and today it's available in 14 different languages.
This is why Binance can be easily called a multilanguage trading platform. It offers 24/7 technical support, which is good news for every trader. Another factor of attraction is a 0.1% fee for every transaction with a 50% discount for payments in Binance Coin (BNB). This means that the fee can get as low as 0.05% (This feature was only available to users until the end of 2018. Today the discount is 25%).
Another advantage is that users don't need to verify their identity to withdraw less than 2 BTC per day.
How does Binance exchange work?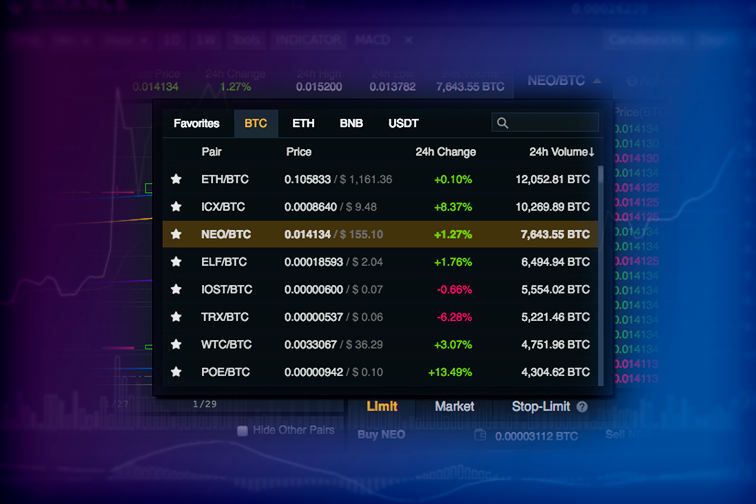 Binance crypto exchange is an online platform, meaning that all transactions are carried out through the company's official site. The platform has two versions: Basic for novice traders and Advanced for experienced crypto traders who prefer active trading, as well as a mobile application running on popular mobile platforms.
Both interfaces are well thought and worked out, and have high usability. If you have at least some experience in trading and know how cryptocurrency exchanges work, then you can easily get a grasp on the platform and understand how everything works here.
The key difference between these two types of interfaces is that the Advanced version has more features for commercial analysis, including graphs. At the same time, the Basic one switches from pair to pair faster. It also includes a history of transactions, as well as an order book.
Basic interface screenshot
Advanced interface screenshot
Pros and cons of Binance crypto exchange
Prior to this part of the review, I only talked about how wonderful the Binance exchange is, thanks to which it gained such popularity. However, just like any other crypto exchange, it has its flaws. That said, it has way more advantages than disadvantages, so I'm sure that it totally deserves your attention. But this review can't be objective without mentioning the weak sides of the service. Therefore, let's once again emphasize the advantages of the project in order to reveal its imperfections.
Binance key benefits
Huge selection of currency pairs. There are more than 240 of them. New coins, that you should definitely pay attention to, often appear on Binance immediately after the ICO;
High daily traded value, the largest trade volume of Ethereum, NEO, and TRON;
No need to verify your identity unless you plan to trade more than 2 BTC per day;
Russian version of the platform. Due to this, it's perfect for Russian-speaking beginners;
Intuitive interface, easy and convenient to use. Two interface versions with a broad set of features;
A really low commission rate, which can be reduced even more if you pay with inner cryptocurrency (Binance Coin);
Binance monthly distributes GAS to all NEO holders;
Technical capabilities of the platform allow it to process almost 1.5 million transactions per second;
Open API for third-party developers;
A brilliant team, big-name investors, including Morgan Stanley, Roger Ver, and many others;
24/7 technical support;
Great referral bonus: 20% of trading fees;
The platform protects its users against hacker attacks and constantly improves its security level. The website uses two-factor authentication via Google Authenticator app;
A mobile compatible website;
Impeccable reputation and high level of trust among users.
Binance disadvantages
Abandoning fiat currency due to the tightening of the Chinese anti-money laundering legislation. For this reason, you can add funds to your account in cryptocurrency only. But the platform has launched a cryptocurrency-fiat exchange in the East African country of Uganda. More on this later;
Russian translation leaves much to be desired. Our specialists are working on this and, hopefully, will fix it in the nearest future. In the meantime, you can simply ignore badly translated parts, or use the English version;
FAQs are available in English and Chinese only;
Some coins can be only withdrawn in even numbers, without tenths or hundredths.
As you can see, the benefits of the exchange significantly exceed its disadvantages. So it's totally worth to give it a shot and try it!
Other Binance projects
In addition to the crypto exchange, Binance is actively developing other services that will be useful to many people from the cryptocurrency community. The most popular projects include:
Binance Labs
This investment program was designed to support start-up projects, entrepreneurs, and the cryptocurrency community in general. Binance selects the most promising startup projects and provides them with financial support to help them grow and enter the cryptocurrency market.
Now and then, the Lab launches new programs. For example, the Labs Incubation Program, which is specially designed to support the best cryptocurrency projects at the initial, "incubation" stage and help them realize their ideas. Binance regularly invests 10% of its shares in the program.
Binance DEX
Binance DEX is another side-project of Binance. Unlike the main exchange, DEX is a decentralized platform operating on the company's own blockchain, Binance Chain. Experts call Binance DEX one of the most promising exchanges of our time. But there is still no consensus among the users: some believe that the exchange is a commercial project that only its owners will benefit from. The platform is designed not only for operations with digital tokens that are managed by traders themselves, but also for users to issue their own coins and trade them on the exchange.
Binance Academy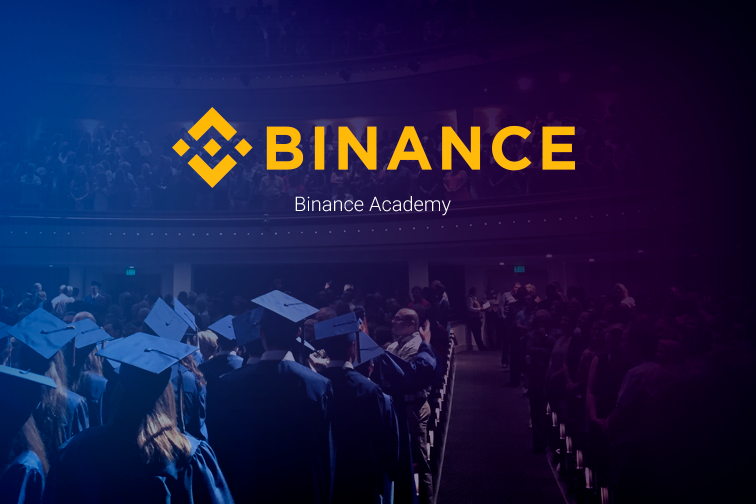 This is an educational project in which Binance provides users with absolutely free and extremely helpful information about blockchain technology and the crypto industry. Despite the fact the academy is a relatively new project, it already contains an extensive database of video and text materials. Academy materials are available for free. Users can also publish and request content that interests them.
Launchpad
A token launch platform.
Binance Uganda
A cryptocurrency-fiat exchange in the East African country of Uganda. This is the first project of its kind. Besides cryptocurrency, the platform uses Ugandan shilling (local currency).
Binance Charity Foundation
Blockchain charity, founded with the support of the President of Malta.
Binance Info
A media platform, dedicated to cryptocurrency and blockchain technologies, where users, including novice traders, can get all the necessary information about tokens and coins. Here they can find out the latest news and price dynamics, as well as read about important economic and political events that can affect a particular digital currency.
What is Binance Coin (BNB)?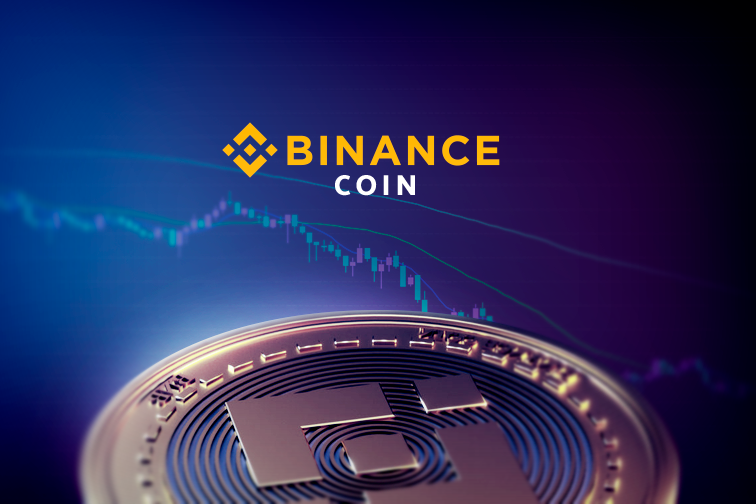 Binance Coin is an inner cryptocurrency of the Binance exchange issued on the basis of the Ethereum blockchain. The company created it during the ICO campaign to strengthen its market position and accelerate trade. With this currency, the exchange improves the functionality of its services and develops new ones.
Every three months, Binance buys and burns BNB coins in the amount of 20% of the profit for the given period. This is envisioned by the company's Whitepaper and is needed to ensure the growth of tokens due to the limited amount of them. This process will continue until the exchange buys out 50% (100,000,000 coins) of the total amount of Binance coins.
For the longest time, the currency showed stable growth. When Binance first appeared, its value (exchange rate against the dollar) was only $0.1. As of January 6th 2018, it reached a price of $25. But through the course of 2018, there were several sharp drops down to $4.58.
Nevertheless, Binance Coin remains a promising exchange asset, since it grows in proportion to the popularity of Binance crypto exchange (which is huge). So the value of the currency will inevitably increase.
If you look at Bitcoin to Dollar price charts, it's easy to see that all last year this altcoin performed better than the good old Bitcoin.
Today, BNB costs $6,72. Given that Binance is growing and developing much faster than other trading platforms, the odds are that this coin will continue to grow in the future.
The coin can be used to trade on Binance, it's available in many currency pairs. Alternatively, you can use it to pay trading fees. This will give you a 25% discount on the commission rate, as we mentioned earlier.
Over the next few years, the discount will be halved annually. Since 2018 is long over, there are three more discount reductions left until it is completely turned off: 12.5%; 6.75% and 0%. At the moment, the discount amounts to 12.5%. Judging by the rapid growth of Binance projects, and the company's clear commitment to its projects, it's more than likely that the company will soon build a full-fledged blockchain ecosystem.